Hablemos – Let's Talk
El comentario que escuchamos frecuentamente es «Solo desearía haber llamado antes»….
Planificar el Futuro – Planning the Future
COVID-19
Informacion importante / Important Information
Integrated Team Approach
Choosing hospice care is choosing a philosophy of care that includes the whole family.Integrated care includes the doctors, nurses and social service providers. Care plans are updated weekly and may include nutritional consultants, occupational therapists and hospice volunteers to help the patient and family make the most of the time left.
Care is tailored to the personal values, wished and desires of the patient. The goal is hospice care is to maximize the quality of life, provide comfort care and enhance the family relationships throughout the end of life experience. Our team includes grief therapy and bereavement counseling.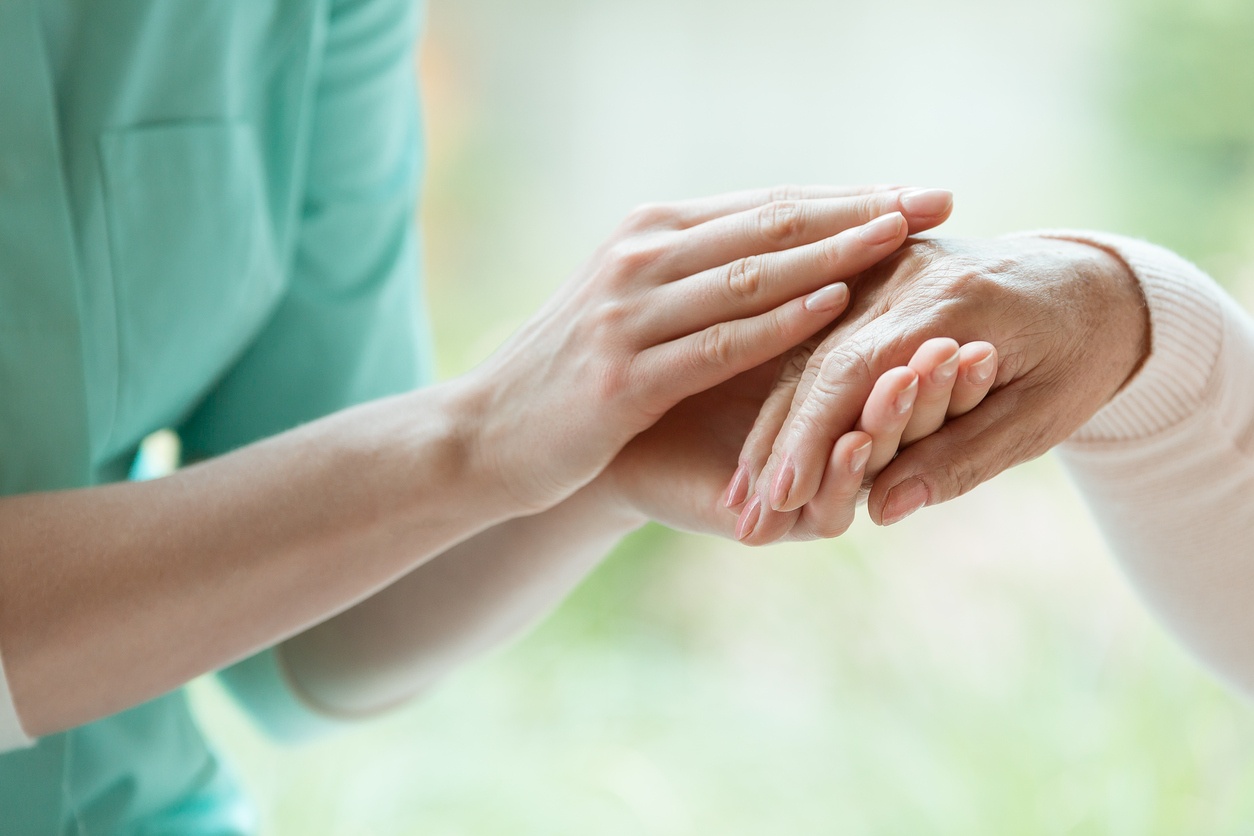 Hospice Care by Mitigare
Hospice provides medical, social, psychological and spiritual care to persons with terminal illnesses and their families

Choosing Hospice – a shift in focus
Changing the focus of care from curative care to comfort care is often difficult. This video may help understand how to decide.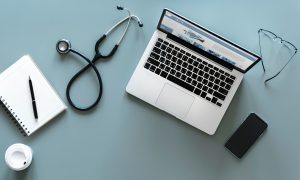 Tele-Hospice
Mitigare has begun to provide care by video conferencing and distance consultations. This has allowed us to extend care to rural communities and surrounding cities.
Mitigare is developing a proprietary app that will address patient records and needs analysis by smart phone.
Hospice Care by Mitigare
Dignity, Compassion and Comfort
Mitigare is a nonprofit organization of professionals specialized in caring for people who have a life-limiting illness. We address the patient's needs – physical, emotional, social and spiritual – as well as the needs of the whole family. We help maximize quality of life and assist the patients make decisions about how and where they want to spend the rest of their lives.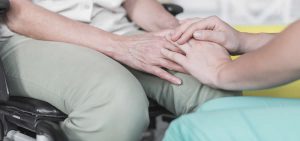 "Endings matter, not just for the person but, perhaps even more, for the ones left behind."


Atul Gawande, Being Mortal: Medicine and What Matters in the End
Our Medical and Care Team
Dra. María De Lourdes Tejeida Bautista
Directora Médica Y Fundadora de Mitigare Cuidados Paliativos, A. C.
La Dra. Tejeida dentro de su formación académica cuenta con los siguientes grados:
Médico Especialista en Bioética por el Instituto de Investigaciones en Bioética de la Universidad Autónoma de Nuevo León
Especialidad en Enseñanza Universitaria por la UDL Campus San Miguel de Allende, Gto.
Maestría en Salud Pública y Administración en Salud por el Instituto Nacional de Salud Pública , Cuernava, Mor.
Diplomado en Cuidados Paliativos en Oncolgia por el Instituto Nacional de Cancerología en la Ciudad de México
Diplomada en Tanatologia por el Instituto de Estudios Humanos en Irapuato Gto,
Diplomada en Toxicologia Clinica por la UNAM
Train The Trainers by ELNEC (End of Life Nursing Consortium) vigente
Mtra. Edna Martha Hamill Meléndez
Dirección de Relaciones Públicas y Fundadora de Mitigare Cuidados Paliativos, A. C.
Lic. en Administración de Empresas por la Universidad de las Américas.
Tanatóloga por la Asociación Mexicana de Tanatología.
Maestría en Bioética (Instituto de Humanismo en Ciencias de la Salud, Universidad Anáhuac, 2000)
Investigadora del Departamento de Bioética de la Universidad Anáhuac (1996 – 2000)
Miembro fundador de la Asociación Panamericana de Bioética, S. C., y Coordinadora General de la Asociación Panamericana de Bioética, Sede Nacional hasta diciembre 2011.
Miembro fundador del Departamento de Tanatología de Cruz Roja Mexicana desde 1998.
Profesor de Enseñanza Continua, Hospital Felipe G. Dobarganes de San Miguel Allende, Gto. 2012 – Actual
Profesor/ Ponente de Tanatología y Bioética en cursos y diplomados a nivel nacional e internacional 1999 a la fecha
Le han sido publicados diversos artículos y      escrito varios capítulos en diversos libros.
Autora del libro "Tanatología y Bioética ante el Sufrimiento Humano" Ed. Corinter 2013
Dr. Luis Gerardo Vázquez
Medico Operativo En Cuidados Paliativos
El Dr. Vázquez es Medico General por el Instituto Politécnico Nacional, cuanta con los siguientes grados:
Maestría en Urgencias y Emergencias por la Universidad Católica de San Vicente Mártir, Valencia España.
Diplomado en Bioética por la Universidad Anáhuac
Diplomado en Cuidados Paliativos por la UNAM en coordinación con la Fundación Carlos Slim para la Salud, CDMX
Facultado por la American Heart Association para América Latina
Instructor para los Cursos PHTLS, AMLS de la NAEMT
Facultado para el curso de Urgencias Obstétricas ALSO
Director Medico de los Servicios de Emergencia de la Cruz Roja, San Miguel de Allende.
Instructor del Programa de Reanimación Neonatal, Secretaria de Salud del Estado de Guanajuato.
CV Dra. Silvia del Carmen Chavira Estefan
Instituto Nacional de Cancerología
Médico egresada de la Universidad Nacional Autónoma de México, (UNAM 1984-1989).
Certificación: Médico General, CONAMEGE (13/01/09-1871-12787, 2013-2018).
Certificación en Medicina Paliativa, INCan-UNAM, FES Iztacala, 1850hrs (Ene2013–Feb2014).
Coordinadora del Call Center, Visita Domiciliaria y Referencia/Contrarreferencia a 1er nivel de atención en Cuidados Paliativos INCan. Medicina Virtual, 8 años de experiencia en CP.
Actualmente coordinadora de estudios clínicos con Cannabis en el laboratorio farmacéutico mexicano *Landsteiner*.
Lic. Carla Maria Cadena Rios
Directora Administrativa en Mitigare Cuidados Paliativos, A. C.
Titulo técnico en Administración de Empresas. CBTis No. 60, S. M. A., Gto. 2011 – 2014.
Diplomado Práctico en Aguas Subterráneas por Centro de Geociencias de la UNAM. San Luis de la Paz, Gto, 27 de mayo 2016 – 09 de diciembre 2017, 105 horas.
Licenciatura en Administración, Universidad Autónoma de Querétaro, Santiago de Querétaro, Qro, 2014 – 2018.
Directora de Congreso en: 1er Congreso Internacional en Cuidados Paliativos «Una Asignatura Pendiente, Mitigando el Sufrimiento», Mitigare Cuidados Paliativos A. C. 15, 16 y 17 de mayo 2019.
Asistente en proyectos de impacto social en Club Rotario del Medio Día, A. C., junio 2016- Actual.
 
Upcoming Events
Due to COVID-19 we have had to cancel our fall End of Life Nurse's Education Curriculum (ELNEC) training program. 
05Dec,2018

Music Festival

Lalitpur,NP 44100

Lorem ipsum dolor sit amet, consectetuer adipiscing elit. Donec odio. Quisque volutpat mattis eros. Nullam…

01Dec,2020

Why Open Education Matters

Cape Horn Dr,ZA

Open education is a collective term to describe institutional practices and programmatic initiatives that broaden…
mitigare initiatives 2020